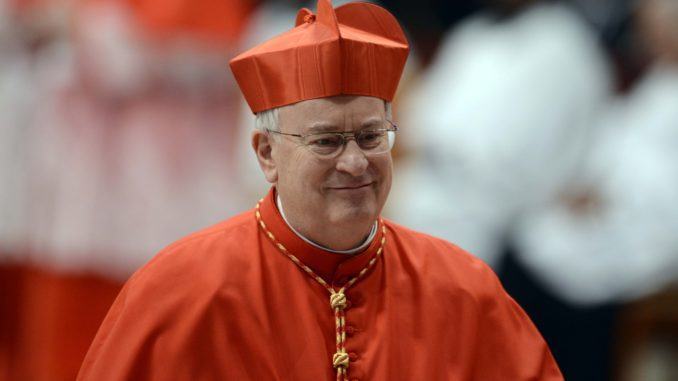 Words of our Cardinal Gualtiero Bassetti, bishop and father of our community, on the occasion of the official entry of our Superior General, Father Julian Maria Gonzalez, to our new Mother House.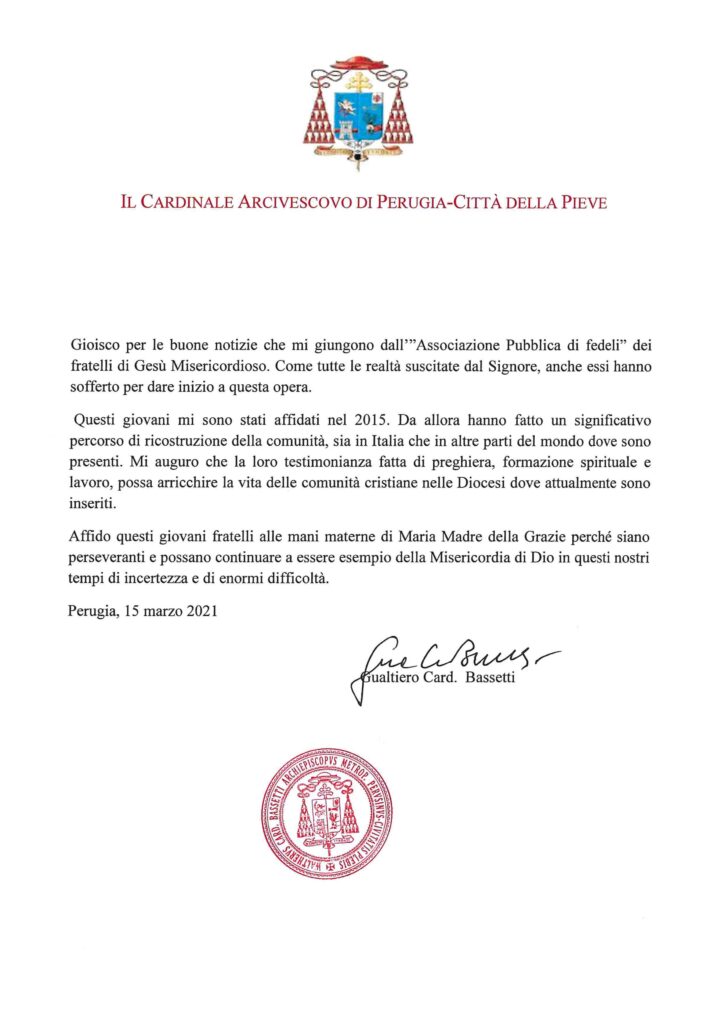 Translation:
I rejoice of the good news that comes to me from the "Public Association of Faithful " Brothers of Merciful Jesus. Like all realities initiated by the Lord, they too suffered a great deal to start this Community.
These young people were entrusted to me in 2015. Since then, they have made a significant journey of reconstruction of the community both in Italy and in other parts of the world where they are present. I hope that their witness, made up of prayer, spiritual formation and work, can enrich the life of the Christian communities in the Dioceses where they are currently inserted.
I entrust these young brothers to the maternal hands of Mary Mother of Mercy so that they may be persevering and may continue to be an example of God's mercy in our times of uncertainty and mistrust.
Perugia 15/03/2021
+ Cardinal Gualtiero Bassetti